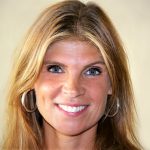 Name: Patrícia Calado
Email: patricia.calado@gppq.pt
Linkedin: www.linkedin.com/in/patriciacalado
Current Position: Delegate and National Contact Point for
Horizon 2020 Health and IMI, National Innovation Agency and
Foundation for Science and Technology
SUMMARY OF PROFESSIONAL ACTIVITY
Patrícia has a strong background in Life Sciences, including a PhD in Biomedical Sciences and experience in both academia and industry contexts. She holds a PhD in Biomedical Sciences, from the Faculty of Medicine of the University of Lisbon. She has a 9-year lecturer experience, as Assistant Professor at the Faculty of Medicine of the University of Lisbon and as Assistant Professor and Coordinator of Genetics and Genetic Engineering Courses for the Degree in Biotechnological Engineering at the Lusófona University. Patrícia has 16 years of research experience in molecular and cellular biology, bioassay development and bioactive discovery.
Her academic research work was developed in the Faculty of Medical Sciences of the New University of Lisbon and at the Faculty of Medicine of the University of Lisbon. Between 2006 and 2013 she worked at the start-up company BIOALVO dedicated to providing fullyintegrated biotech solutions to maximize market applications of Portuguese natural products.
At BIOALVO Patrícia was part of the Executive Management Team as Bioactive Discovery and Development Director. She was responsible for coordinating the scientific team, writing and supervising scientific projects, overseeing development programs and managing BIOALVO's intellectual property portfolio. In January 2015 Patrícia joined the EU Framework Programme Promotion Office in Portugal (GPPQ) as National Contact Point (NCP) for the areas of Health, Demographic Change and Wellbeing (Societal Challenge 1) and Innovative Medicines Initiative (IMI). She has the main responsibility of promoting Portuguese participation in the Horizon 2020 Framework Programme by spreading awareness, giving specialist advice and providing on-the-ground guidance to all potential applicants. In addition to her role as NCP Patrícia is also a national Delegate to the Horizon 2020 Societal Challenge 1 Programme Committee and a national Delegate to the IMI States Representative Group, taking part in strategic planning, ensuring links to nationally funded activities and providing opinions on the Work Programmes.